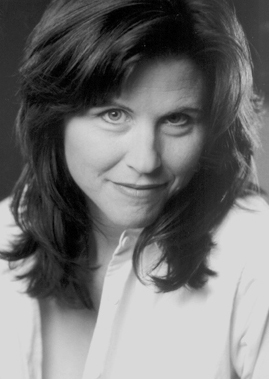 Background
For some reason I have been drawn to the songs of the 20s, 30s and 40s. I can feel the excitement of the big band era and the intimacy of the small combos in the gritty, inner-city nightclubs when Iím singing standards from that era.
I know these songs because my dad and my Uncle Tony had extensive and eclectic collections of jazz records. They would listen to them and jam when the family got together for the holidays. My father also took me to hear live jazz.
I was fourteen when he first whisked me onto the dance floor to swing dance and thatís when I learned to listen to music with my whole body. That was the ultimate good time for us and the happiest I ever saw my dad.
I gravitated toward bluesy singers like Dinah Washington, Sarah Vaughn, Billie Holiday, Peggy Lee, Etta James and Bonnie Raitt. I studied their soulful interpretations of songs and, at sixteen, jumped at the chance to sing with a jazz combo while taking jazz piano lessons at Creative Music in Hartford, CT.
I found out that I couldnít quite make the piano do what I could do vocally. So, I threw myself into the exploration of the one instrument over which I had complete controlómy voice.

I tried on Broadway material while in college and earned a degree in theatre, but I felt limited and frustrated by the keys that locked me into singing out of my range. After college I moved to New York City to pursue a professional acting career. After a rocky marriage to another actor, I delved into my wild side, singing with a blues rock band in New York nightclubs.

After eleven years in the battlefield of The City, I welcomed the opportunity to chill (literally) in Vermont. In the healthy ease of that earthy environment, I met great friends and a plethora of fabulous musicians to perform and record with. I also taught acting and improv in schools and helped found an art center where I produced theatre and musical events.

No matter where I live or what I'm doing there, it's always music that allows me to feel integrated and brings me home to my true self.

Now I'm living in North Carolina and raising my son Quinn, born Dec. 7, 2000. I'm slowly making musical connections here but I still return to Vermont to make music with my buddy, pianist Bob Merrill and friends.
I hope to spend the rest of my life interpreting songs of all types Ė always moving forward, never stagnant and continuously open to exploring new musical journeys.